About Call & Give

To find out what it's all about, take a look at information below. In you'd like to find out more about Call & Give, please contact us. If you're a charity and you'd like to register with us click here

Call & Give is the great new Pay As You Go Mobile SIM from TALK HOME Mobile that allows you to support your favourite charity every time you top up.
Every time you top up your Call & Give mobile SIM, we'll give 40% of your top up value to the charity of your choice! For example, if you top up £10, we'll add £10 of call credit to your mobile and we'll give £4 to your favourite charity.
To join, simply apply for a SIM online and choose the charities you'd like to donate to.
When your SIM arrives in the post, pop it in your mobile and you're ready to go!
Great Coverage
Call & Give is powered by TALK HOME Mobile. TALK HOME Mobile uses one of the largest 3G networks in the UK, covering more than 90% of the population. The network also provides great 2G reception so you'll be able to keep in touch with family and friends on the go.
Great Value UK National and International Calls
As well as giving to your favourite charity, at Call & Give we're committed to providing the best value call rates available. Our UK National Rates are some of the lowest around.
Being powered by TALK HOME Mobile, with Call & Give you'll receive the added benefit of superb call rates to international destinations across the world.
Fast Data
Love the internet? Seasoned tweeter? Addicted to Facebook? With Call & Give, you'll have no problem viewing your favourite websites, updating your Facebook status or Tweeting. With great 3G network coverage, you'll be able to connect at home, work or on the move.
Are You A Charity?
At Call & Give, we are always looking for good causes donate to.
If you are the charity trustee and would like to register your UK based charity with Call & Give, please contact us.
Our Company
Our group has its headquarters in London, with an international presence in Ireland, the Netherlands, Spain and Hong Kong. The company's products and services have made it a world-class telecommunications retailer with over 90 products selling in over 10 countries globally. Our market presence spans across France, Germany, Greece, Italy, Ireland, Norway, Poland, Sweden, Spain, Austria, Netherlands and the UK, with plans for continued growth throughout mainland Europe
Find a Store
Find a Charity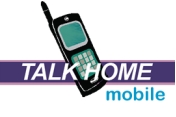 Call & Give is a service provided
by TALK HOME Mobile.